1931 Model A Coupe
Update:   (SOLD)  Back to beautiful Colorado.
Beautiful 1931 Model A Coupe has been sold.
Has been stored inside garage since 2005.  Ran great last time it was started.  Will need carburetor clean and tune-up.  Tires hold air and upholstery is in terrific condition.
Numerous chrome accents and accessories.
Front right fender has a ding that will need repaired.
Comes with a beautiful radiator grill guard still in the box.
Click on photo to enlarge.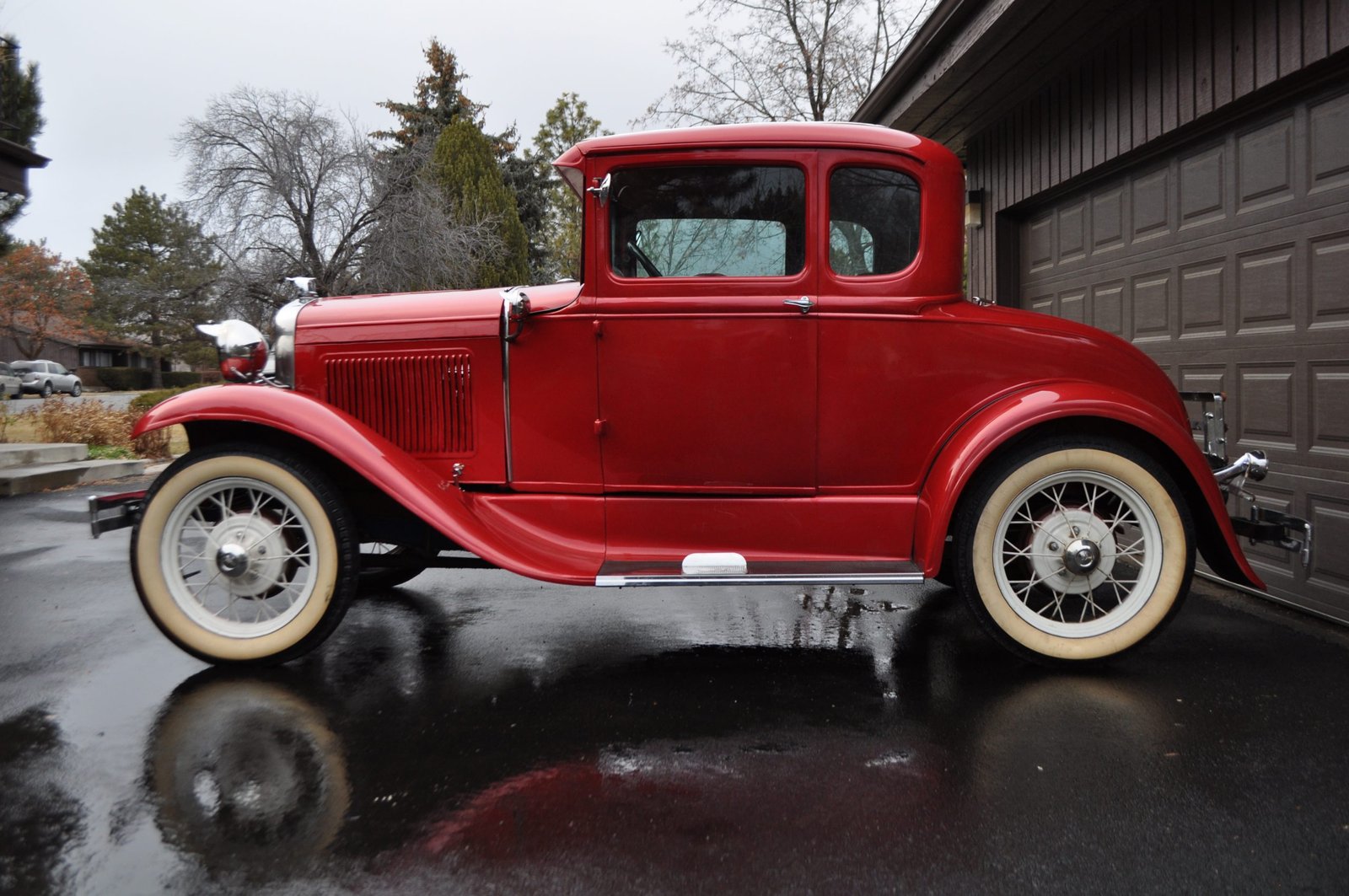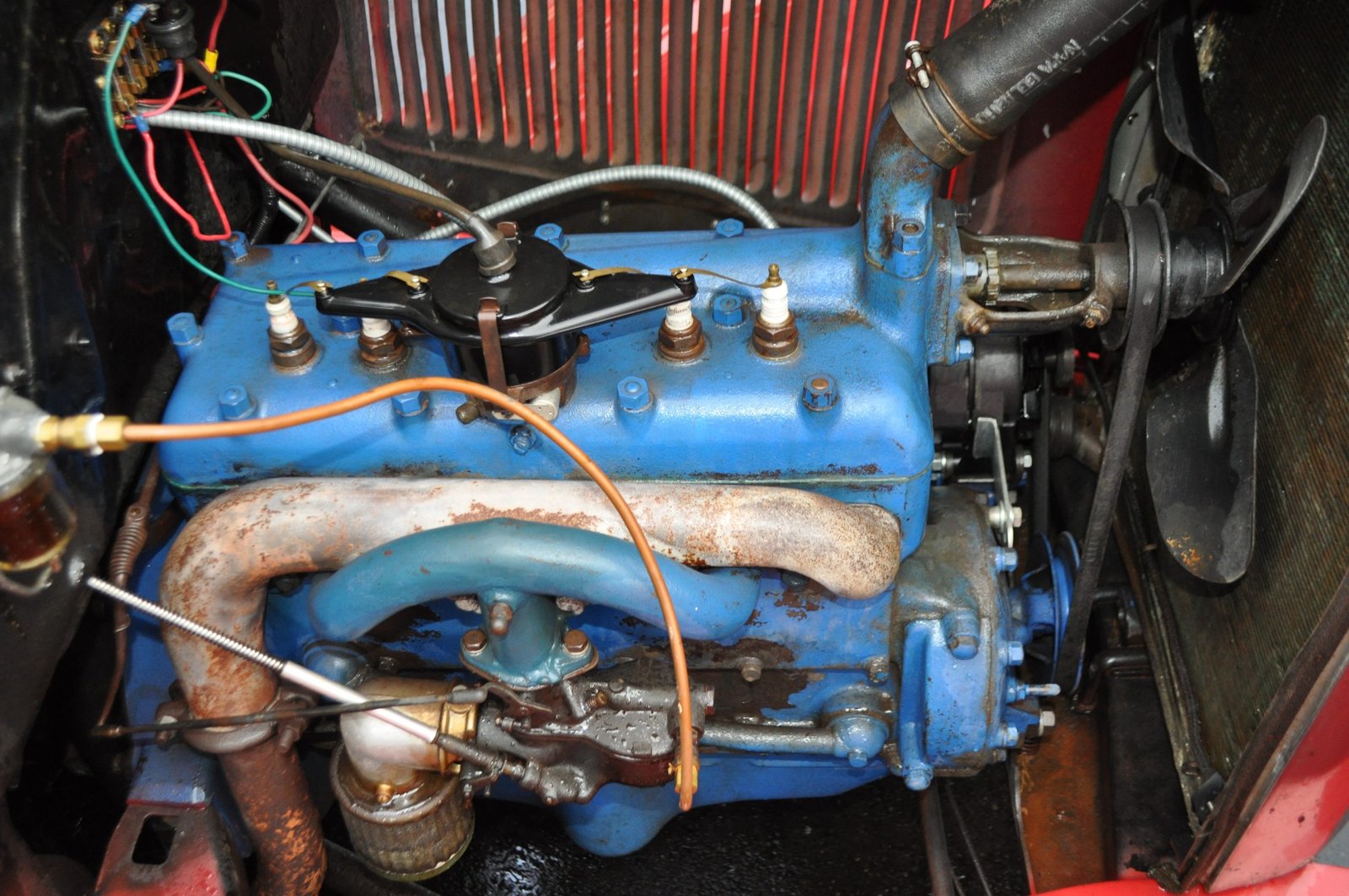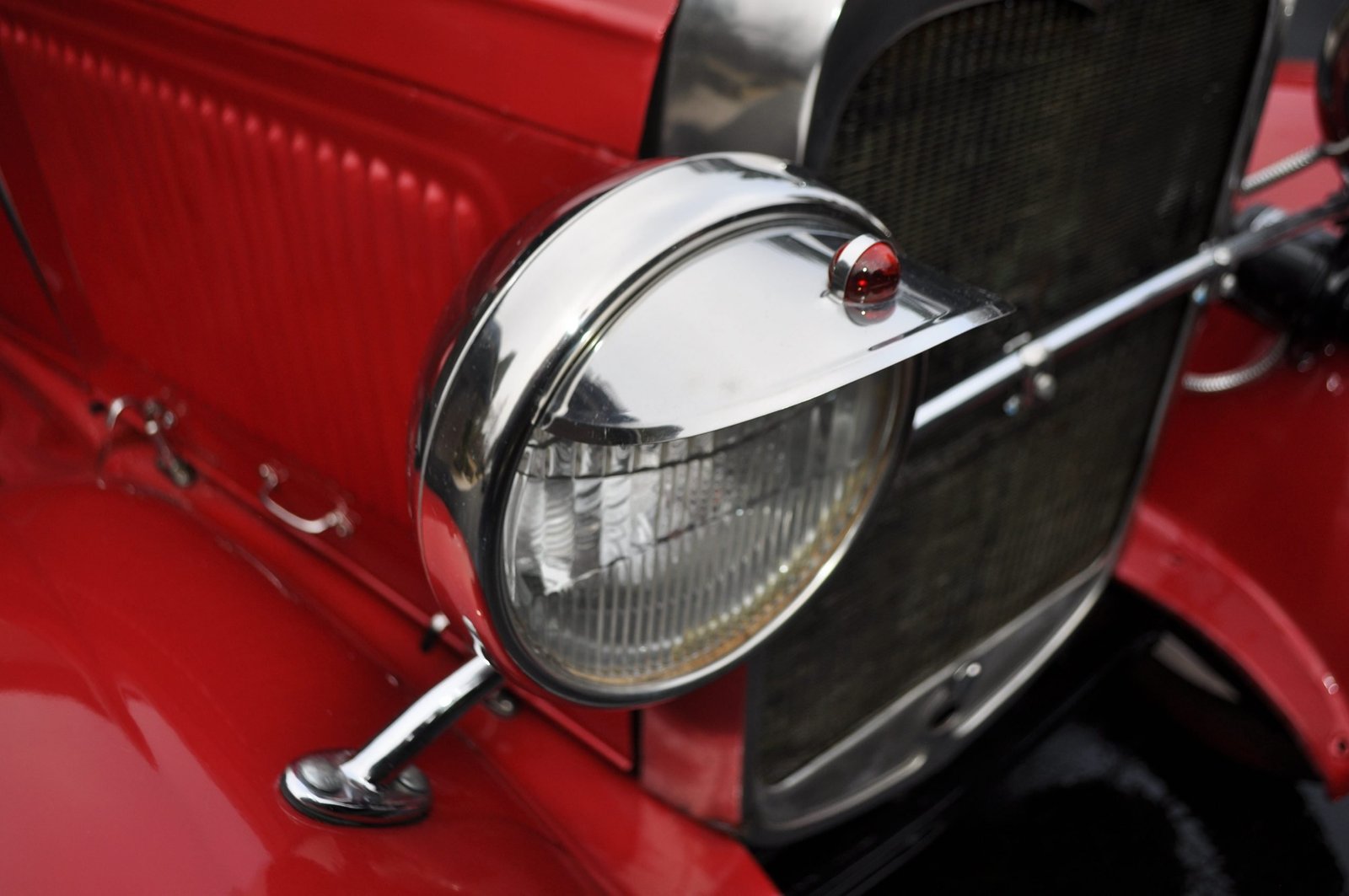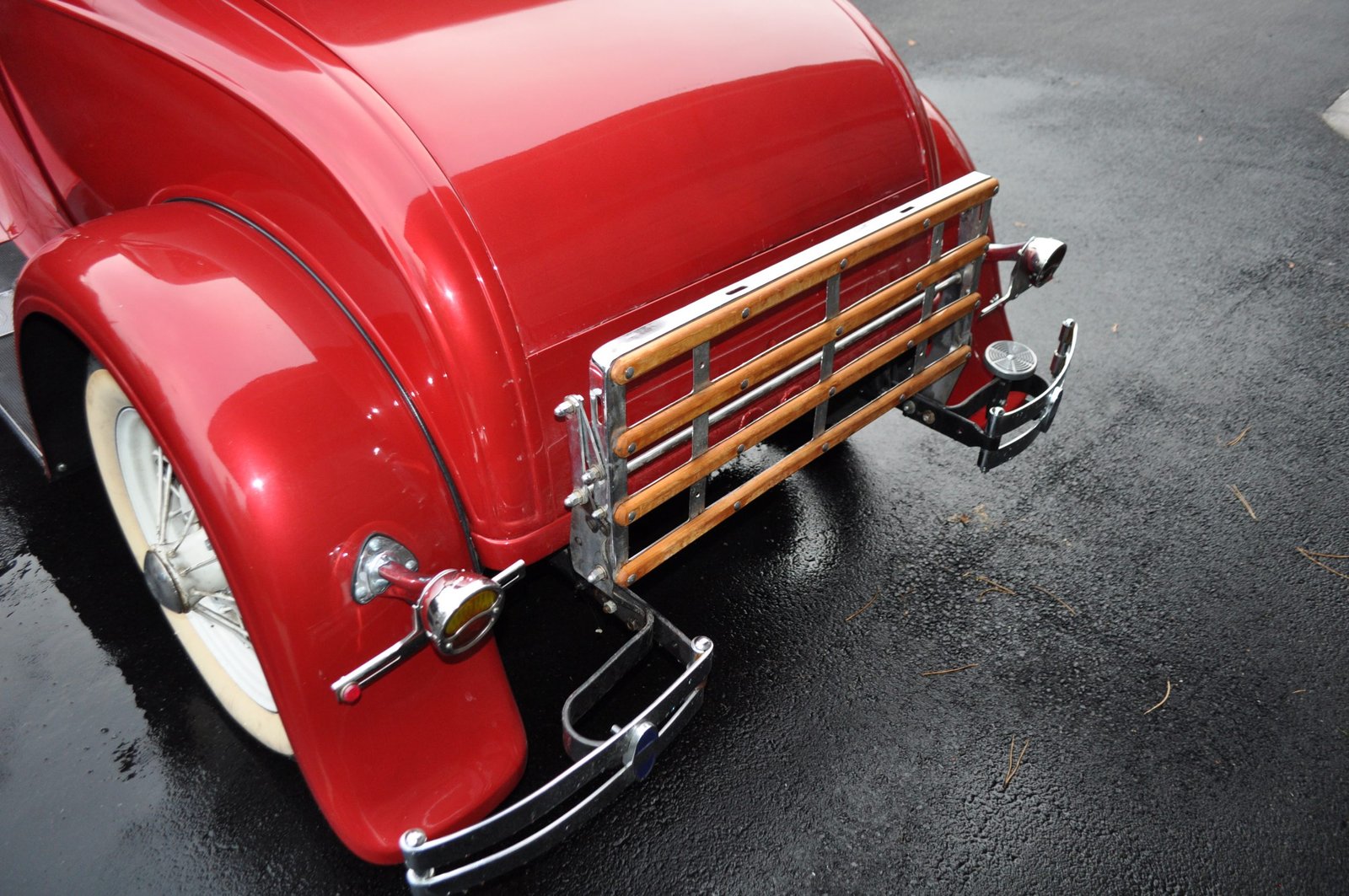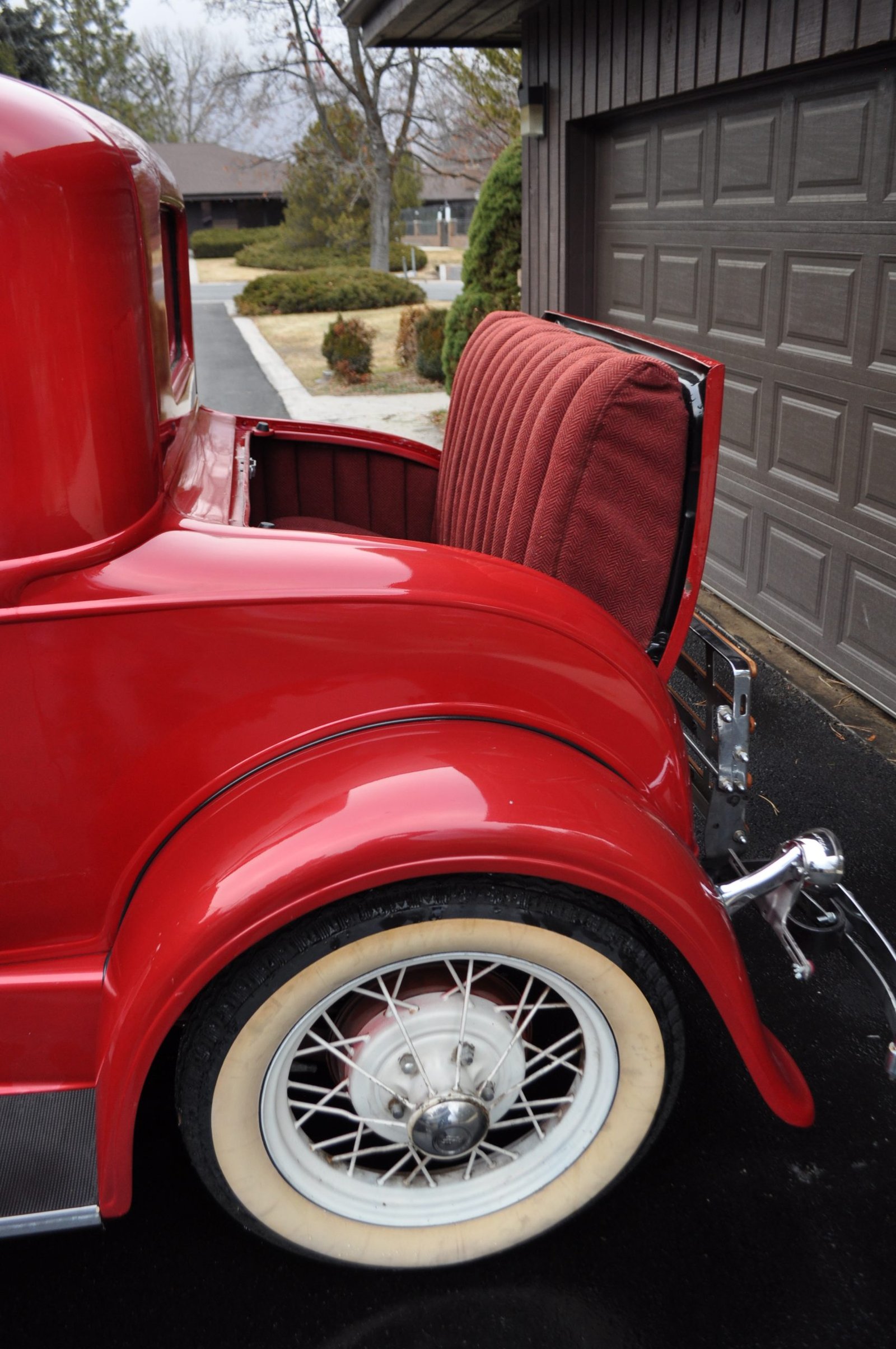 The rest of the story…
I really hate selling this vehicle.  It has a history with our family that goes back somewhere around 40 years.  In the late 70's my dad, the proverbial horse trader, decided to buy a 1931 Model A Ford Coupe.  It was barely a shell of a car.  It did have good bones.  The body was in tact, it was relatively free of rust and it had an engine and transmission.  Our family cleared out one side of the two car garage and my dad sent my brother Kelly, myself and my long time friend to south central Colorado to pick it up.  The trip was relatively uneventful.  We drove down, picked it up and brought it home.  When we got it home, we put on some tires, filled it with antifreeze and there it sat, taking up a full space in our garage for at least 25 years.  All those freezing cold winters in often sub-zero temperatures aging like some kind of vintage wine or fine cheese in half of the family two car garage.  Mind you that at any given time we had at least four or five drivers and as many vehicles.
Fast forward to 2002ish…  At this point my dad was finally beginning to take some time to do the things that he wanted to do.  Either that or he was bored to death so he signed up for a class at the local trade school and restored his car.  He and his fellow students fixed the fenders, straightened body parts, replace missing body parts, went through the engine and got it running. Re-upholstered the bench seat, the floor and the rumble seat and had a auto body shop in town paint it with a really beautiful fine metallic red paint.  In addition they added many chrome accessories such as the goose radiator cap, chrome headlamp visors with red crystal accents, chrome hood latches, chrome fenders and chrome rear-bumper folding luggage rack and a gorgeous chrome grill rock guard which has yet to be installed.  It's still in the factory cardboard box.  If it were 1932 this car would have been BOSS!
I remember riding in the car with my then young children as we drove the vehicle to the town parade.  We set up our chairs, watched the parade and then drove it home.  It ran well.  Even more significant was the memory of my young children riding in grandpa's rumble seat of his antique car.  They were over the moon with the wind in their faces and sun in their hair.  That is one of those priceless memories that won't be soon forgotten.  I do believe that was August of 2005, which was the last year that the car was registered.
It was Thanksgiving day 2006 that I received a call from my mother in the early evening.  I thought it was a call to see how things were going and to wish us a Happy Thanksgiving. In my usual phone small talk, I asked how everything was going, but this time there was a pause.  "Not very well." was her delayed response as her voice cracked.  She proceeded to to inform me that my father had unexpectedly passed away that afternoon of either a stroke or brain aneurysm.  It was tough.  It was tough on her, it was tough on my siblings and it was hard for me also.
Not long after my fathers passing, all of my siblings had moved away from Roosevelt and so after discussing it with my mom, we decided to sell her home in Roosevelt at buy her a condo in Provo.  She couldn't part with the car, because it was-is a fond memory of her late husband and our dad.  She brought the car with her and it has taken up half of her two car garage from 2006 to today.
Times change.  Mom has been struggling with symptoms of aging and we are in a situation that we need to empty the garage.  As I indicated earlier, I would prefer to not sell it, but I just don't have the time or money to store it, get it running, license it, insure it, drive it, etc..  Unfortunately, my siblings don't either, so we find ourselves at the point that we have reluctantly decided to sell the vehicle.
If you have time on your hands and if you have grand-kids that you want to entertain, this is your chance.  Time for us to pass the baton to another family to write their own story of the 1931 Model A Coupe and make memories to last a lifetime.